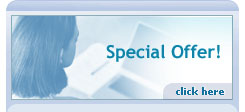 01.02.2009
Several additional servers go online to meet the ever-growing demand of WebServicesBilling.com's discount web hosting packages.


06.15.2008
Fifteen additional servers go online to satisfy the demand of our discount web hosting packages.


07.15.2005
An affiliate program is now available. The affiliate program pays 15% reoccurring commission on all discount web hosting sales for as long as the referral remains a client. Special discount web hosting packages are available to affiliates and their visitors. Click here to become a Hosting.MyMarkdown.com Affiliate.



Discount Domain Name Registration
Whether you're a global company looking for a local presence, or an individual looking for fresh additions to your domain portfolio, you've found it right here. We have over 9,000,000 discount domain name registrations. We build relationships, and treat our customers like friends and family. Register just one domain name here and you'll quickly learn why millions of customers call us home! Discount domain name registration prices are listed below.
| | | |
| --- | --- | --- |
| Extension | 1 year | 2 years |
| .com | $8.88 | $8.88 |
| .net | $8.88 | $8.88 |
| .org | $8.88 | $8.88 |
| .info | $8.88 | $8.88 |
| .biz | $8.88 | $8.88 |
| .ws | $12.95 | $12.95 |
| .tv | $34.95 | $34.55 |
| .cc | $19.95 | $19.95 |
| .de | $29.95 | NA |

| | | |
| --- | --- | --- |
| Extension | 1 year | 2 years |
| .jp | $99.95 | NA |
| .be | $39.95 | NA |
| .at | $79.95 | NA |
| .co.uk | NA | $9.98 |
| .me.uk | NA | $9.98 |
| .org.uk | NA | $9.98 |
| .co.nz | $69.95 | NA |
| .net.nz | $69.95 | NA |
| .org.nz | $69.95 | NA |